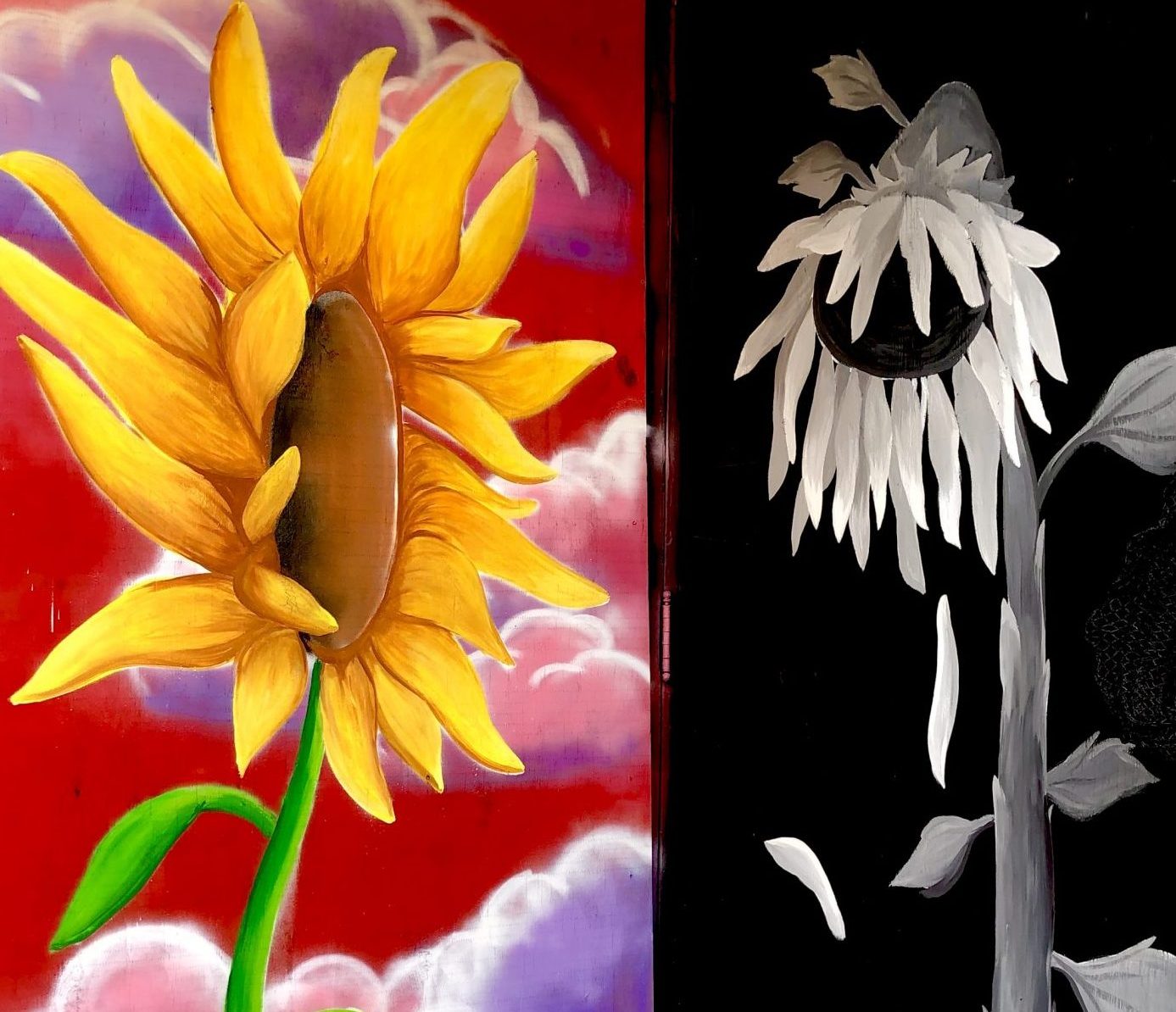 The sights and sounds of Austin have drastically changed since COVID-19 arrived. Our city has long been known as the "Live Music Capital of the World" while being rich with music and art around every corner. However, mandatory shutdowns have shifted the way the sights and sounds of Austin are being created, shared and enjoyed. We have all scrambled to adjustment during these uncertain times: Teachers, health care workers, artists and small business owners. We've all been affected in ways that we still can't fully comprehend.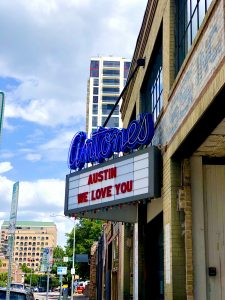 Despite all of the uncertainty, local artists and venue owners remind us to keep our hopes alive by lining the streets in the heart of downtown with colorful art and meaningful messages. It reminds us that we can inspire each other even when we are forced to distance. It tells us that we are all in this together even when six feet apart.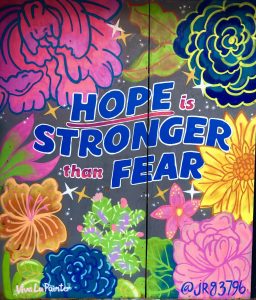 Art is a reflection of humanity and our time; both of which are constantly changing. In addition to stirring up inspiration, the street art that covers downtown tells many stories of the realities of our world today. Much of the art details humanity in masks, which has become a public norm.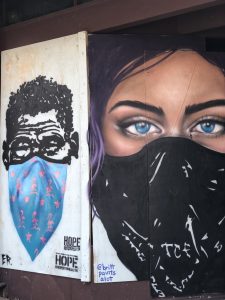 In addition to street art mirroring our daily apparel, much of it also serves the purpose to remind us how crucial it is to check on our neighbors during this time. Everyone is adjusting differently on their own time, so a friendly phone call or socially distant beer with a friend or neighbor can go a long way in terms of our mental health.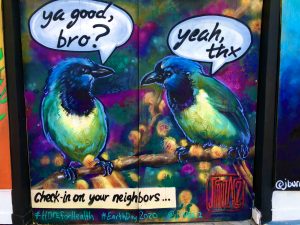 Some of you know me as Ronnie Jackson, Owner of Austin Home Renovations, General Contractor and Texas Real Estate Broker. Some of you know me as Ronnie Jackson, Singer/Songwriter, Guitar Picker and Music Producer. And many of you know me as both.
Covid-19 has devastated our local music scene and forced dozens of our cherished clubs and  venues to close their doors. Many of my fellow songwriters and musician friends have had their livelihoods literally ripped out from under them. As we continue to adapt to the new normal, our local artists and musicians have been hit especially hard and they desperately need our help. I urge each and everyone of you to reach into the cloud, find our local stars, of which there are many and support them in any way you can. We simply cannot allow the music to die. Our health and the well being of our community depend on it.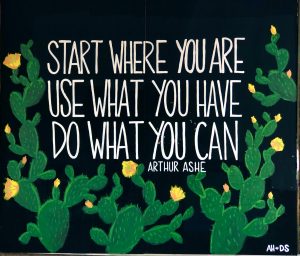 As the owner of Austin Home Renovations, I have been fortunate, in that  business is booming. While I continue to write and produce music, my attention has been shifted toward  helping families take care of their homes. With so many sheltering in place, the demand for home offices, updated kitchens and outdoor living spaces has increased dramatically.
Thus, in the same manner that our cultural community is adapting through this pandemic, we too are adapting and taking every necessary step to insure the safety of our clients and our staff.  We have proudly served the Greater Austin area for the past 30 years, and will remain here for you and your family to help turn your dreams into reality.
Stay Safe!
[Feature image art by unknown artist. Please message us if you know the artist so that we can credit.]