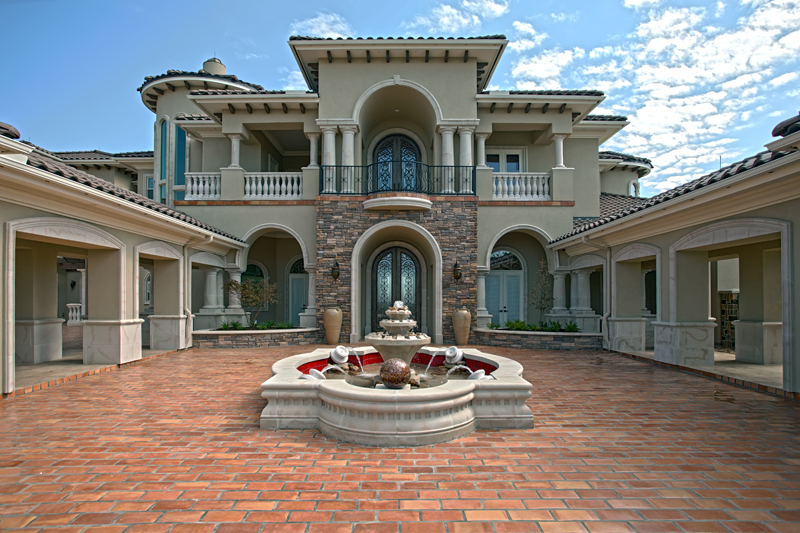 The holiday season seems to sneak up quicker every year, leaving us to ask, "Where does the time go?". The year of 2020 was a strange and difficult one, to say the very least, and the holidays approached in the blink of an eye while most of us were social distancing at home. Thanksgiving, Christmas, Hannakuh, New Years Eve and the days in between may look different for most of us this time around. We may end up enjoying all of the holidays from the comfort of our own homes instead of going on a big trip. The silver lining to being stuck in the house is that this is the perfect opportunity to get your home in the condition that you've always wanted it to be in for the holidays.
Make Sure Your Backyard is Ready
Living in Austin, Texas means that the winter months are perfect for hanging out in the backyard. Outdoor kitchens make for great holiday get togethers with family, friends and neighbors for a number of reasons. An outside kitchen allows you to host social distance holiday gatherings in the privacy of your own backyard. It's easy to maintain a safe distance from guests when outdoor socializing, so it's one of the safest options if you decide to host this year. If you have the backyard space, now is the best time to transform it into your outdoor oasis for the holidays! 
Make Sure Your Dining Room is Ready
Beyond getting new furniture, there are many dining room renovations that you can do to get the area in tip-top shape for the holidays. You can update the light fixtures to something both aesthetically pleasing and welcoming. You can also paint the dining room walls with an inviting accent color in order to add an element of comfort to your holiday get together environment. We're happy to help with the painting and fixture projects. 
We Can Help Get Get Your Home Ready for The Holidays
We know that the holidays may look a lot different for you these days, but we hope that you are able to spend it with your loved ones and find joy in the simplicities of your home. If you decide that this is the year to revamp your backyard area, dining room, or anything else we'd love the opportunity to help you out. Contact us for a free quote today!